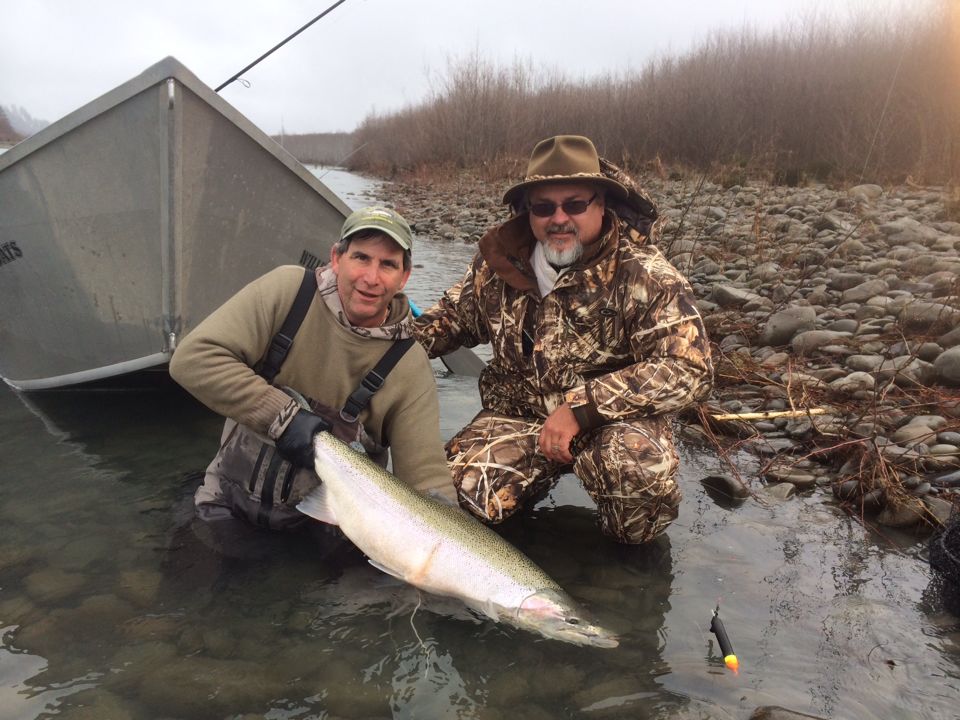 ---
Steelhead are among the most cherished fish that the state of Washington has to offer, they are known for their hard fighting skills and the ability to spit the hook leaving anglers ever determined to go after more.
Dave's Guide service offers summer steelhead fishing trips on the Cowlitz river and trophy class winter steelhead on the Olympic peninsula rivers.
---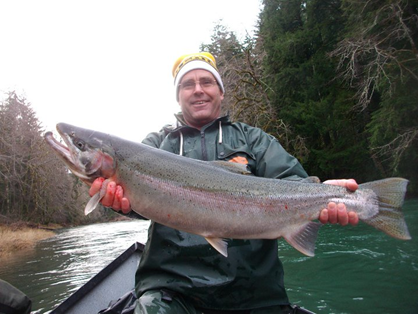 ---
The Cowlitz river offers anglers a chance to catch steelhead year round with both summer and winter run steelhead throughout the river system. This is when you find Dave Mallahan of Dave's Guide Service on the water, back drifting or side drifting roe till the fight is on.
These are beautiful fish and among the best eating there is, not only making them fun to catch, but a pleasure to eat as well.
During the winter months Dave offers steelhead fishing trips on the Cowlitz and Columbia river systems as well, but the most renowned are the Olympic Peninsula fishing trips, giving his clients a shot at some 20lb class wild steelhead.
---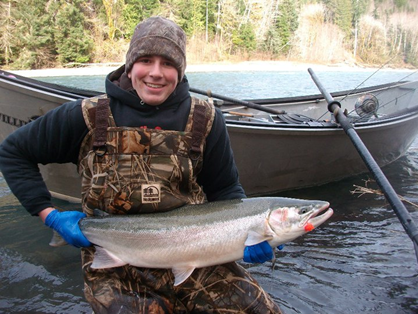 ---
These beautiful record class fish run on the Hoh, Calawah, Sol Duc and Bogachiels rivers during the winter months where you'll find Dave floating his drift boat from hole to hole till the fight is on. These are fierce fish that fight hard offering the memory of a lifetime. With a snap shot or two you'll have photos to share with all your friends. This is a catch and release affair as wild steelhead are endangered, but none the less, catching one of these beasts will be hard to forget.
---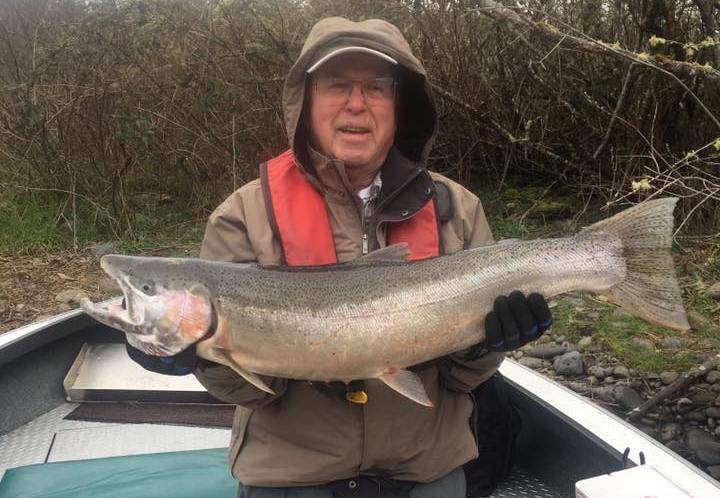 ---
Get a hold of Dave Mallahan of Dave's Guide Service today and book your spot for one of these great fishing trips. They go fast and you don't want to miss out. Call Dave at (360) 201-9313