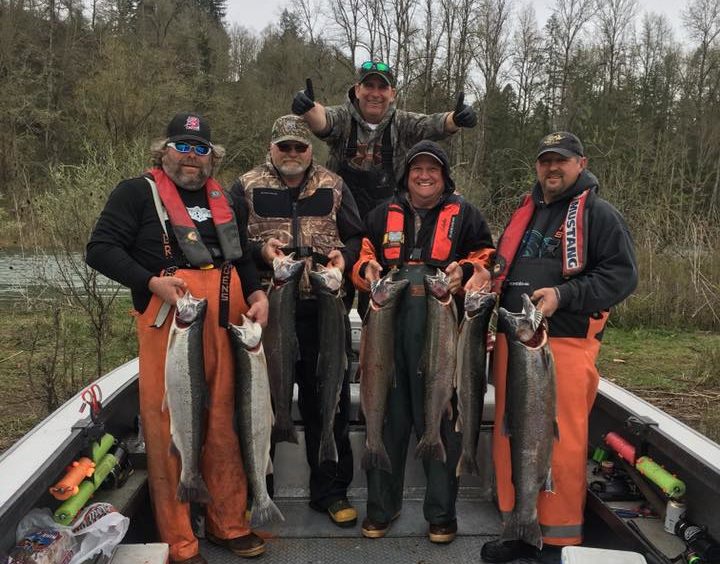 ---
Washington is well known for its excellent salmon fishery and anglers from around the country come to enjoy Washington beautiful scenery and fish for up to five species of pacific northwest salmon.
When it comes to salmon fishing guides, Dave's Guide Service has been fishing the area for over 30 years and knows all the best places to fish for these salmon.
The most renowned of all salmon are the spring chinook. Chinook is not only the largest of the species often referred to as King Salmon. They are among the best eating in regards to the dinner table.
King salmon run in the spring and the fall. Starting in April and running into July. You'll find Dave targeting these hard fighting fish known as Springers or spring chinook on the Columbia, Cowlitz river systems.
---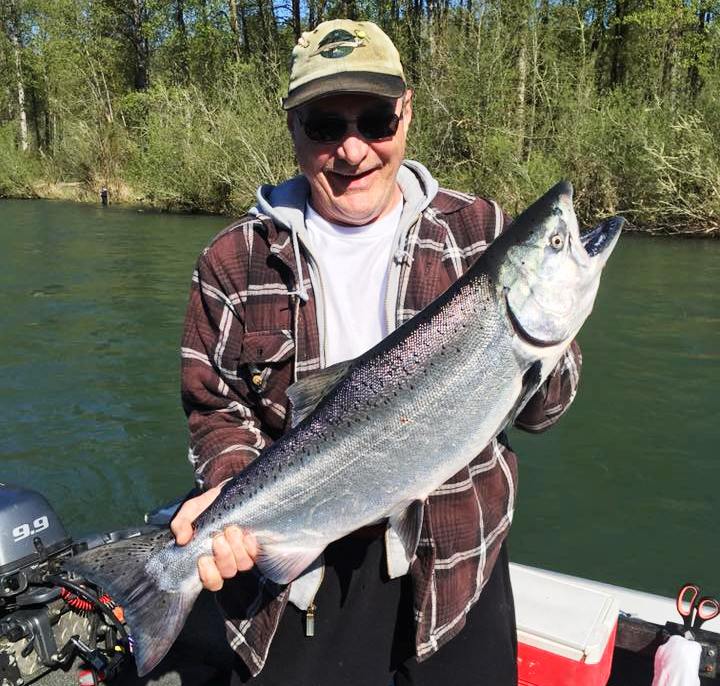 ---
Later in the Fall runs which can go from August until December, it's Olympic Peninsula time. Dave runs trips out of Forks Washington targeting some of the biggest salmon in the region.
Sockeye salmon also run the Columbia River every other year, so not only can you go after the Kings, you can take a shot at the sockeye as well, which are also known to be among the best eating of the species.
Also in the fall, Dave does Coho salmon trips on the Columbia and Cowlitz and sometimes during the season, you'll find him on the Humptulips river going after both Coho and Kings. Coho are also very good eating some say even better than Sockeye.
Although not as delectable the Cowlitz river gets a heavy pink salmon run every other year. These fish are not as good eating as other species but if you want to catch them Dave in the man. He knows every inch of the Cowlitz and knows right where these fish stack up.
---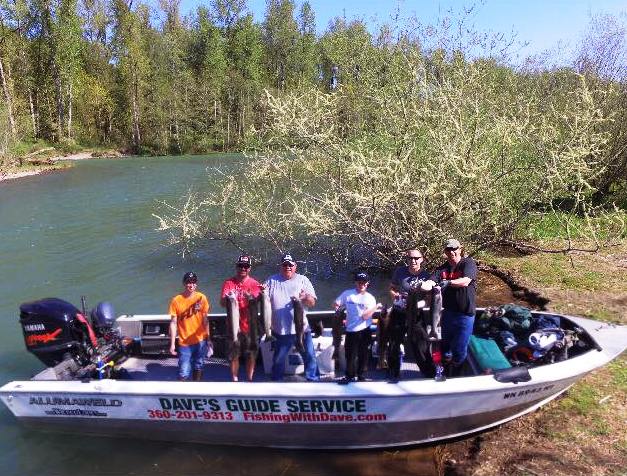 ---
If you're looking to fish for salmon on the Columbia, Cowlitz, Toutle, and Humptulips rivers or hit the Olympic Peninsula rivers like the Hoh, Sol, Duc, and Bogachiel, give Dave Mallahan of Dave's Guide Service a call at. 360-201-9313
---